September 24, 2018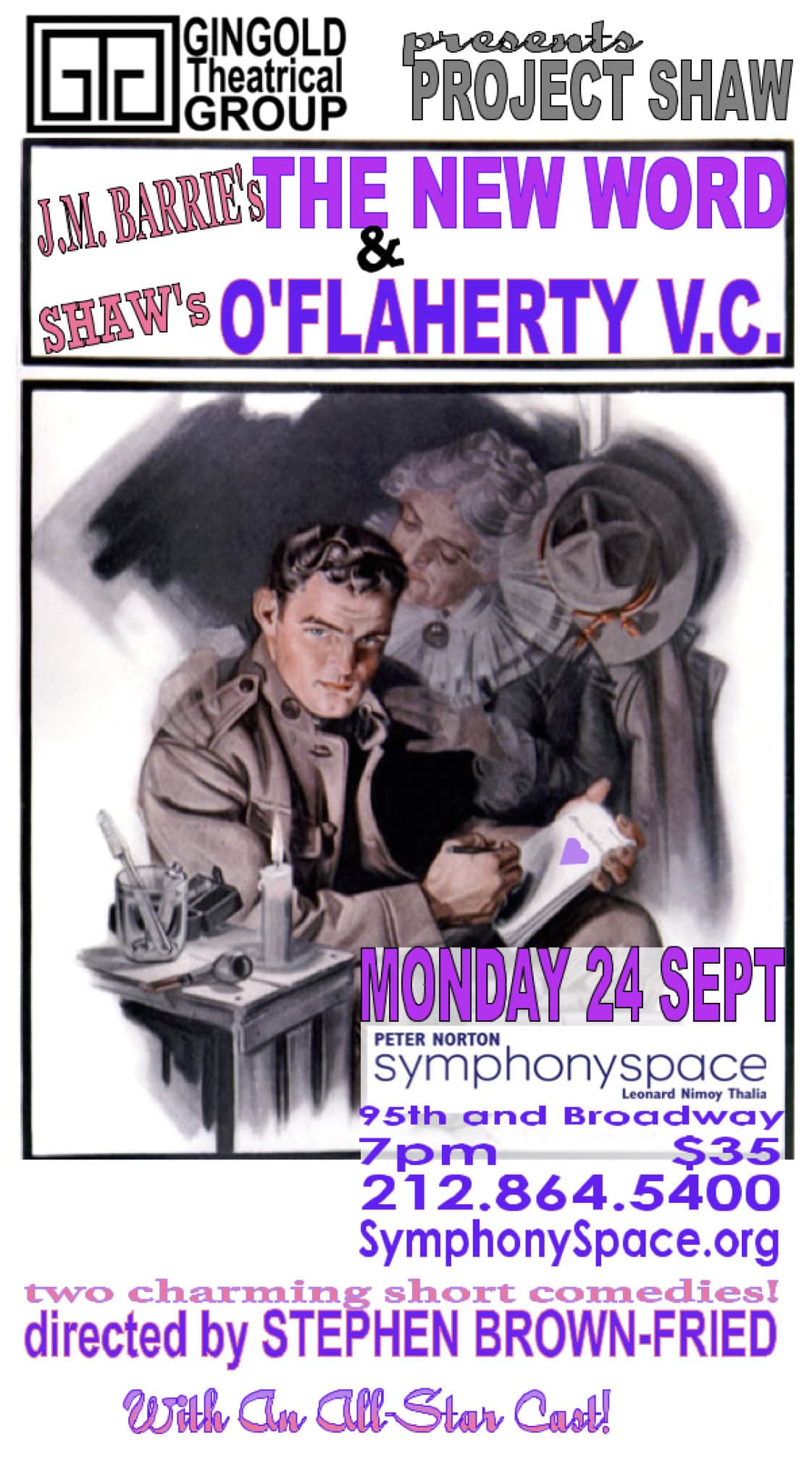 The New Word by James M. Barrie (author of Peter Pan) takes place on the night before a young man is leaving to join the army in WWI. It's the last chance for a family to come together with some kind of understanding before the son leaves, possibly never to return. What is the 'new word'? You'll have to see the play to find out!
O'Flaherty, V.C. by Shaw is a comic one-act play written during World War I in which an Irish soldier in the British army returning home after winning the Victoria Cross. The play was written at a time when the British government was attempting to promote recruitment in Ireland, while many Irish republicans expressed opposition to a war to defend the British Empire.
These are all unique script-in-hand performances!