Valentine's Day
Virtual open mic with Gingold Theatrical Group

Monday, February 14th at 6:00-7:30pm EST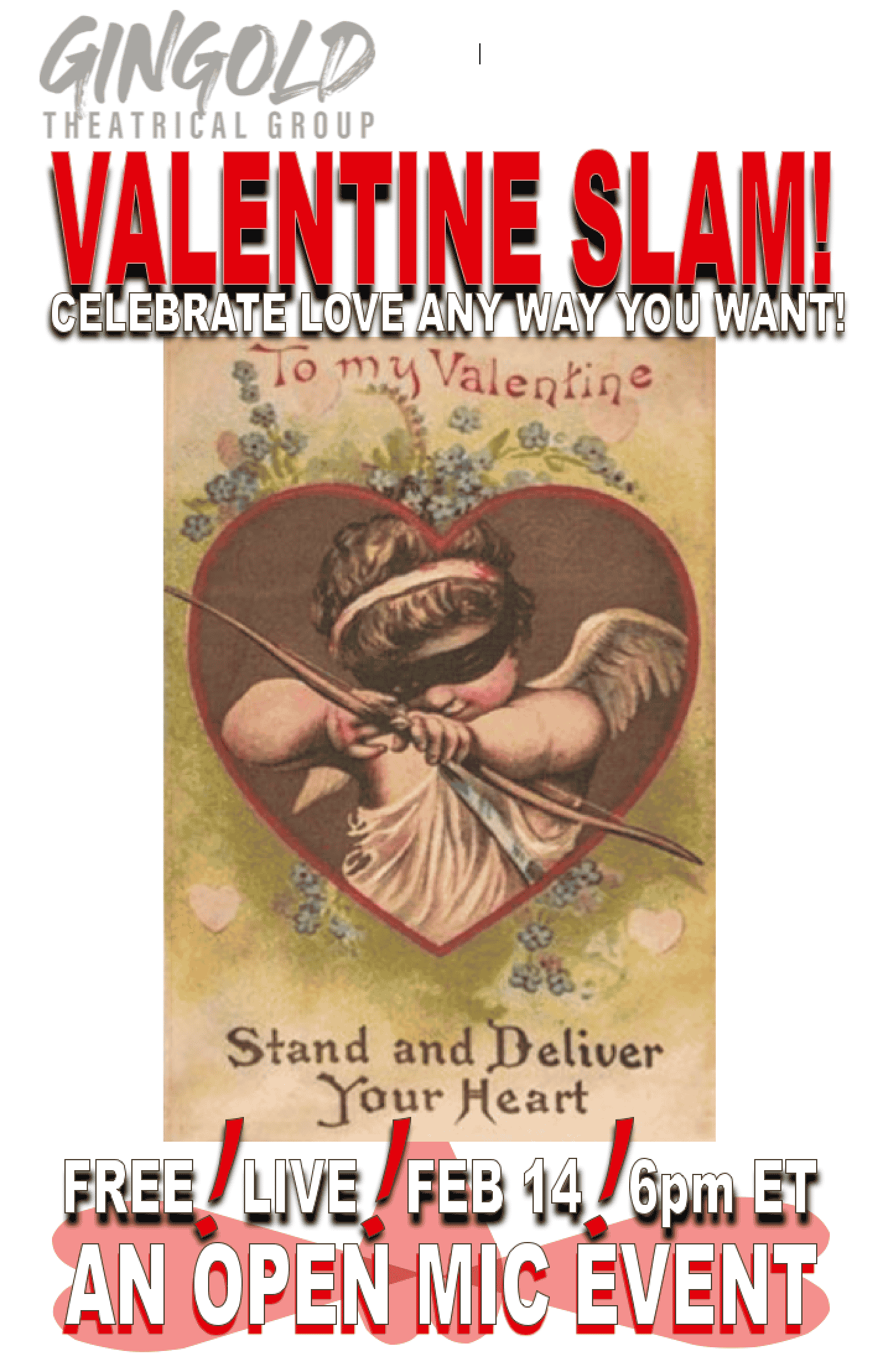 We had a party on Monday, February 14th at 6:00-7:30pm EST! It was a virtual open mic with Gingold Theatrical Group!
PLEASE JOIN US FOR OUR LIVESTREAM ON FACEBOOK!
Some of our favourite Gingold family members presented!
BRENDA BRAXTON • CHARLES BUSCH • ROBERT CUCCIOLI • TYNE DALY • JOEL GREY • JEFFERSON MAYS • RENÉE TAYLOR • BRUCE VILANCH
…and other guests who know a thing or two about Love!
Livestream on Facebook scheduled for Monday Feb 14 6pm ET