UP NEXT!
Shakespeare Sonnet Soirée!
FREE!
SATURDAY • APRIL 23 • 6PM ET
FREE! LIVE!
Join in on a virtual OPEN MIC with an All-Star-Cast!
IT'S SHAKESPEARE'S BIRTHDAY!
REGISTRATION FOR THIS EVENT HAS ENDED.
WATCH THIS EVENT LIVE ON THE
GINGOLD GROUP FaceBook page
https://www.facebook.com/GingoldTheatricalGroup
This is a birthday party! Not a fundraiser!
Just a chance to raise a glass and cut the cake!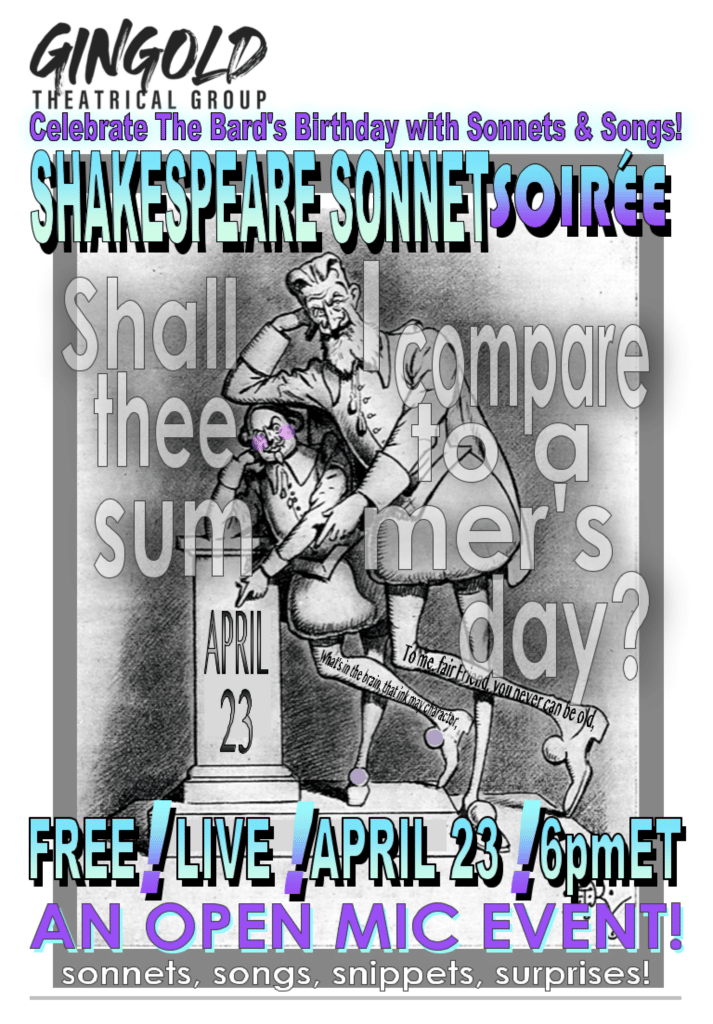 Or you can watch the Live-Stream on FaceBook!