February 24, 2020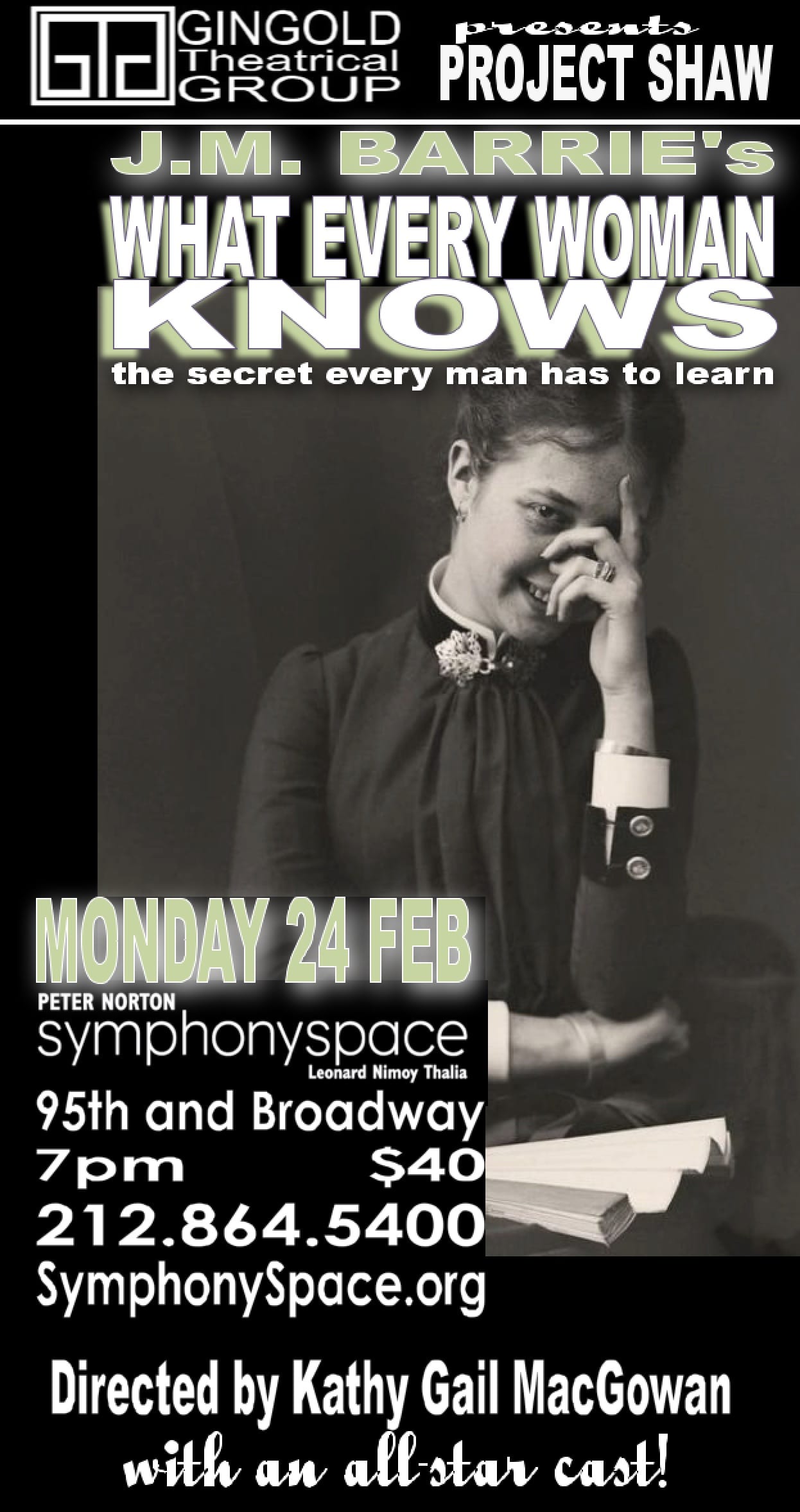 From the man who brought us PETER PAN, this is generally regarded to be Barrie's best play! If you're wondering what the title references, it's quite simple: simply that women rule the world and we'd all be better off if the men got out of their way and let them do it. In this charming and rarely seen comedy, Maggie Wylie is 30ish and unmarried. Her father and brothers broker a deal to send a struggling scholar through school if he promises to marry Maggie. With her guidance, he quickly becomes a celebrated Member of Parliament, but never fully appreciates how much he needs her until it's almost too late.
Directed by KATHY GAIL MACGOWAN
These script-in-hand all-star readings are always sold out.
Each month, Project Shaw brings you either one of Shaw's scintillating plays or a play by those who shared his 'art as activism' view of life. This is the acclaimed staged reading series that has been playing to sold-out crowds for the last 15 years!
"Gingold Theatrical Group provides an invaluable –and unique –service to New Yorkers. Not only does it keep topnotch productions of great works of art before the public on a regular basis as no other theater company can, but it also does something lessobvious. It keeps the tradition of intelligent argument, embodied in Shaw's plays but otherwise much lacking from public discourse, alive for those who need it most: the thinking people of a great city." –Jesse Green, New York Magazine.
For more information about Project Shaw, please visit the Gingold Theatrical Group website www.gingoldgroup.org