January 14, 2019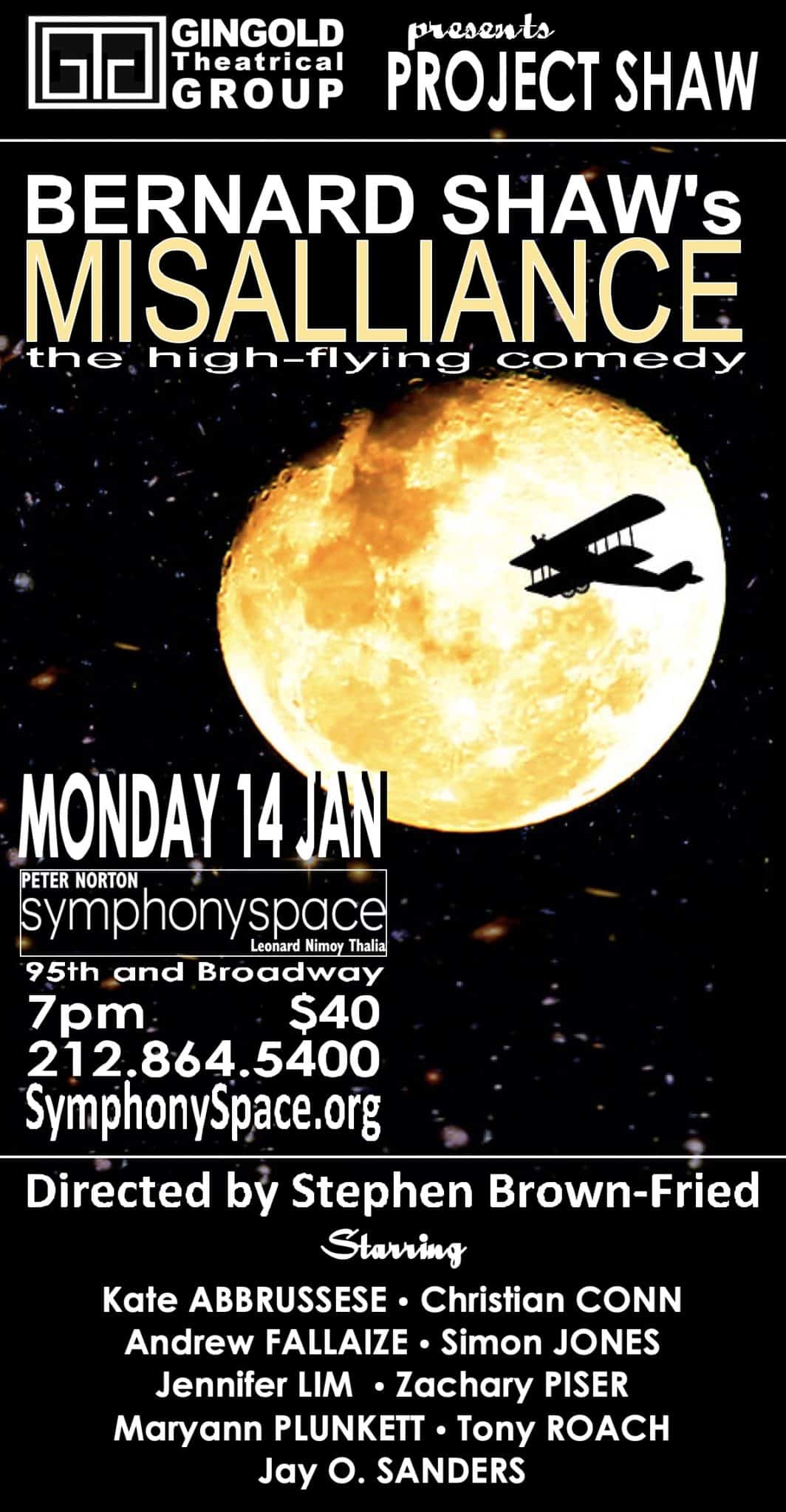 Join us as we launch our 14th season!
As we continue to fulfill our mission, this year's programming will be "Art as Activism: A Theatrical Survival Guide."
We've chosen this sparkling comedy to ring in 2019 and our own Stephen Brown-Fried will be directing!
In MISALLIANCE, the high-flying comedy, Shaw examines a variety of mating combinations. The social and the political collide with the romantic and the practical; the aristocrats take on the middle classes and vice versa, and-to top it all off there's a glamorous lady aviatrix and a tipsy gun-toting socialist loose on the grounds! This is one of Shaw's most beloved of plays.
Read MISALLIANCE
Read about STEPHEN BROWN-FRIED
Here's Our Spectacular Cast:
Johnny Tarleton … Tony Roach
Bentley Summerhays … Andrew Fallaize
Lord Summerhays … Simon Jones
Hypatia Tarleton … Kate Abbruzzese
Mrs. Tarleton … Maryann Plunkett
John Tarelton … Jay O. Sanders
Joey Percival … Christian Conn
Lina Szczepanowska … Jennifer Lim
Julius "Gunner" Baker … Zachary Piser