January 20, 2020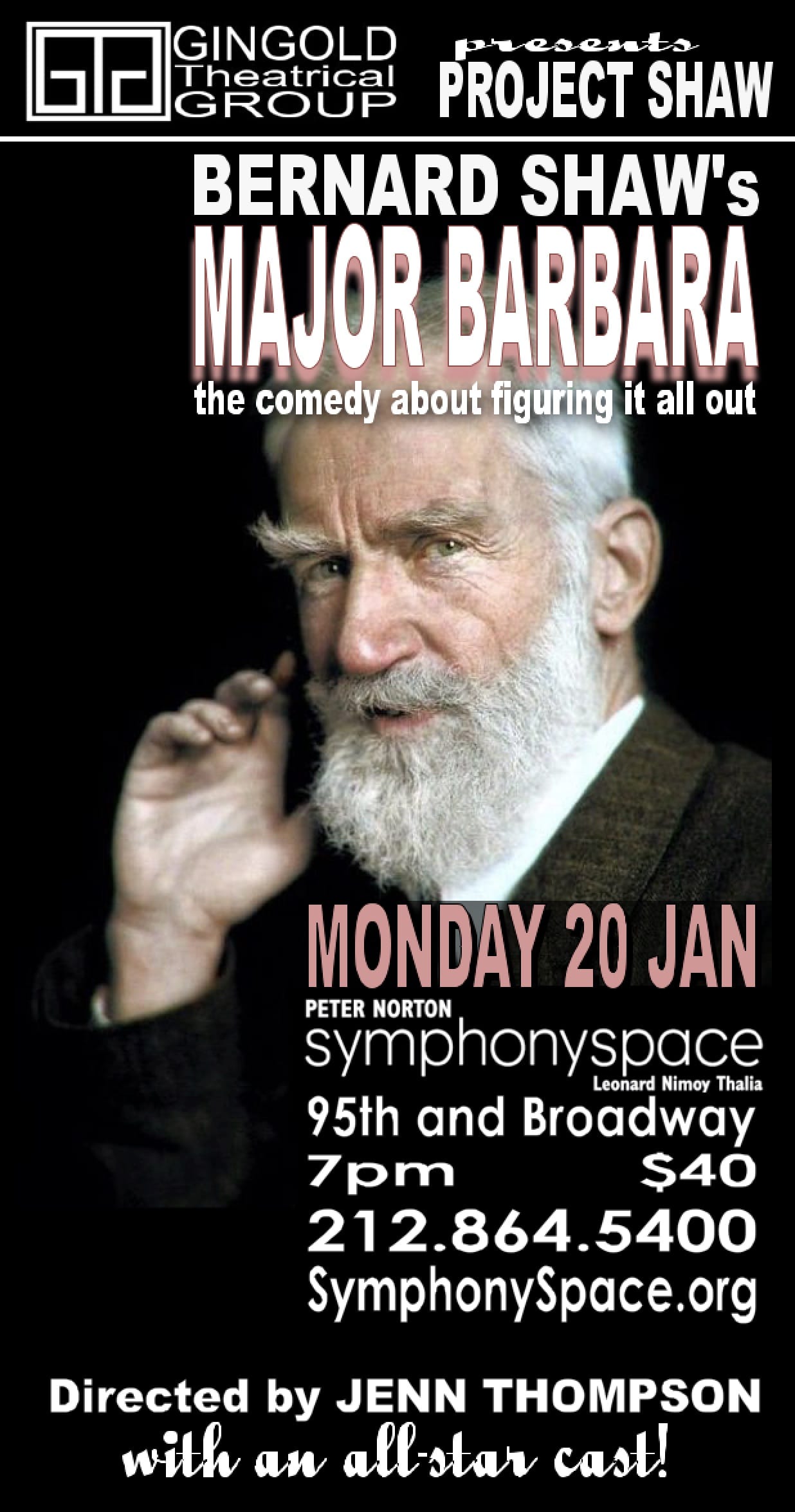 One of Shaw's most popular and controversial plays. Written as a drawing-room comedy, there are few if any hot-topics Shaw doesn't tackle. In this dazzling work, the title character is one of the wealthiest heiresses inthe world, but has chosen a life a service in the Salvation Army. Her father, whom she barely knows, comes back into the family's world and everyone's life is irrevocably changed forever. Shaw creates some of his most memorable characters in this play! We're reminded of the vital importance of taking an active part in our own life and never to take anything for granted.
Directed by JENN THOMPSON
These script-in-hand all-star readings are always sold out.
Each month, Project Shawbrings you either one of Shaw's scintillating playsor a play by those who shared his 'art as activism' view of life. This is the acclaimed staged reading series that has been playing to sold-outcrowds for the last 15years!"
Gingold Theatrical Group provides an invaluable –and unique –service to NewYorkers. Not only does it keep topnotch productions of great works of art before the public on a regular basis as no other theater company can, but it also does something less obvious. It keeps the tradition of intelligent argument, embodied in Shaw's plays but otherwise much lacking from public discourse, alive for those who need it most: the thinking people of a great city." –Jesse Green, New York Magazine.
For more information about Project Shaw, please visit the Gingold Theatrical Group website www.gingoldgroup.org