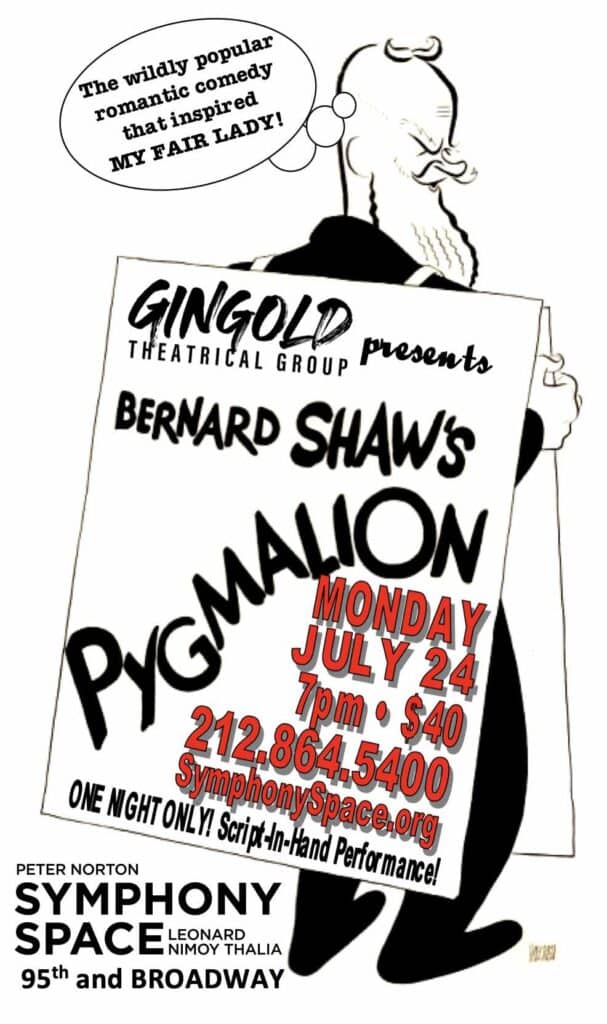 PYGMALION, Shaw's most famous and beloved play, is the basis for the musical, My Fair Lady. It's a rollicking comedy that reminds us of the importance of being as fully connected to both our head and heart as we can, and to live our life as fully as possible.
A professor of phonetics makes a wager that he can pass a bedraggled Cockney flower girl off as a duchess at an ambassador's garden party by giving her the tools of education. But, before the lessons are over, she has become his teacher, as well: helping him learn to face his emotional self as an aware human. The play is a sharp lampoon of the rigid British class system of the day and a commentary on women's independence.
THIS EVENT IS SOLD OUT.
One Night Only! Script-In-Hand Performance!
DATE | Mon, Jul 24, 2023
TIME | 7pm
OUR SPECTACULAR CAST!
Eliza Doolittle … Kate Hamill
Freddy Eynsford-Hill … David Lee Huynh
Mrs. Eynsford-Hill … Laura Patinkin
Mrs. Higgins … Alison Fraser
Henry Higgins … Robert Petkoff
Clara Eynsford-Hill … Shavanna Calder
Narrator and Other Roles … Justin Robertson
Alfred Doolittle … Thomas Jay Ryan
Colonel Hugh Pickering … Thom Sesma
Mrs. Pearce … Jennifer Van Dyck
(All maddeningly subject to availability)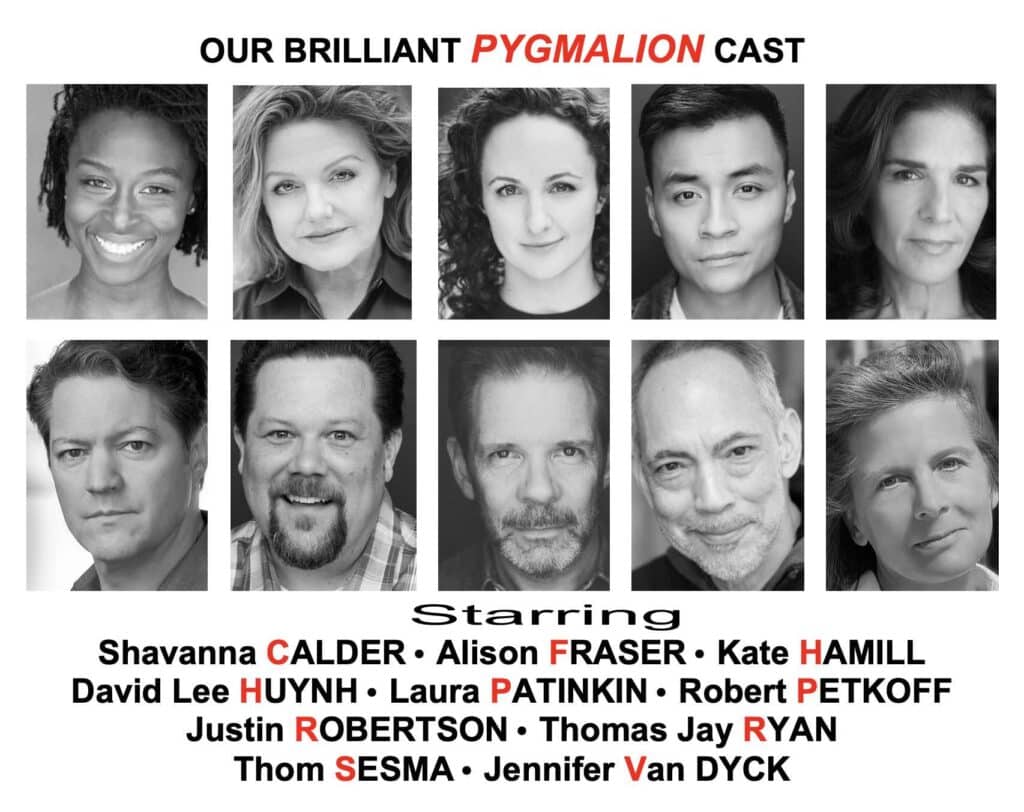 All of Gingold's productions feature
thrilling ancillary events!
We hosted an international team of Theatre Artists, Journalists, and Shaw Scholars who will kick some hot topics around!
Shaw, Activism in the Arts, Women's Rights, Changing Legal Issues
that the arts have inspired, or any other topic related to our productions!
MAKE SURE YOU'RE ON OUR MAILING LIST FOR ALL UPCOMING EVENTS!
Join the family.
Join our mailing list and stay informed!