January 19, 2015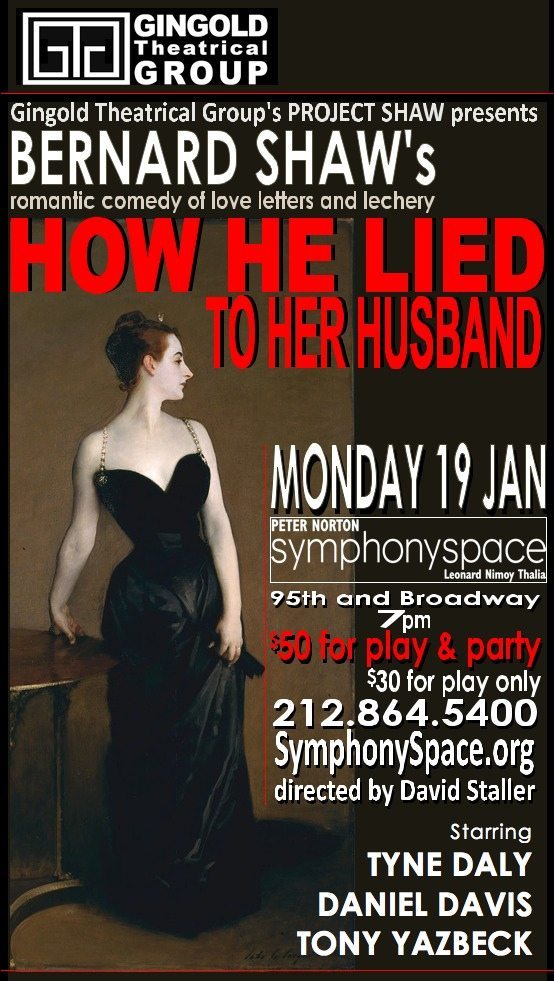 Shaw's wicked parody of his own play, the classic CANDIDA. The fashionable Aurora Bompas (Tyne Daly) has allowed the young poet (Tony Yazbeck) to write poems to her, without anticipating that her boxing fanatic husband (Daniel Davis) might find them. Which he does.
This was also a celebration of our 100th Project Shaw reading, and was followed by a post-performance party.
Photos
Click an image to enlarge it.