September 19, 2016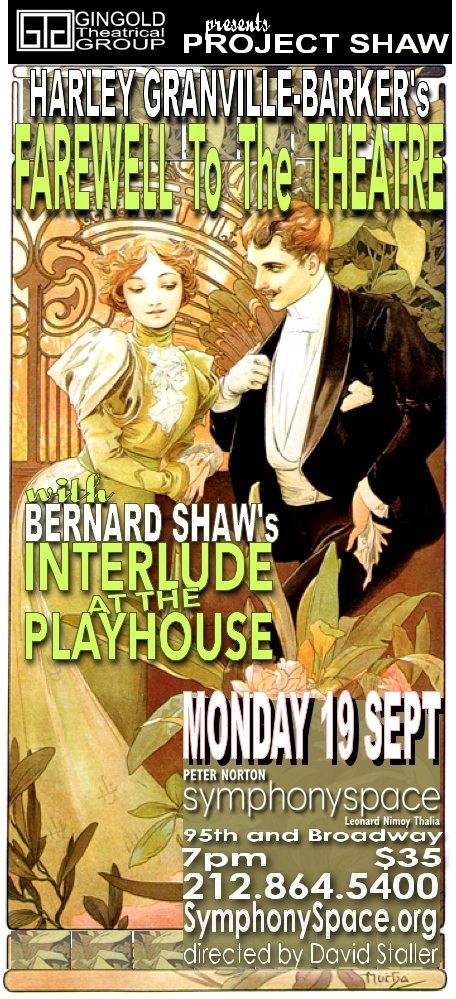 As Project Shaw continues to branch out to include playwrights who were instrumental in the formation of 'Shaw the Playwright', we bring you a short play by one of Shaw's muses and one of the most important men of the theatre in the 20th century, Harley Granville-Barker. This charming play takes a loving look at the theatre, the choices we make, the dreams that obsess us, and the importance of moving on in life against all odds.
Two extremely differing points of view about what we love most: the Theatre!
Cast:
FAREWELL TO THE THEATRE by Harley Granville-Barker, 1916
Dorothy … Ms Alison Fraser
Edward … Mr. Robert Cuccioli
INTRODUCTION TO THE THEATRE by Bernard Shaw, 1907
The Manager's Wife … Ms. Alison Fraser
The Manager … Mr. Robert Cuccioli
Photos
Click an image to enlarge it.