What Every Woman Knows (by J.M. Barrie)
Monday February, 24 2020
From the man who brought us PETER PAN, this is generally regarded to be Barrie's best play! If you're wondering what the title references, it's quite simple: just that women rule the world and we'd all be better off if the men got out of their way and let them do it. In this charming and rarely seen comedy, Maggie Wylie is still unmarried with no prospects. Her father and brothers broker a deal to send a struggling scholar through school if he promises to marry Maggie. With her guidance, he quickly becomes a celebrated Member of Parliament, but never fully appreciates how much he needs her until it's almost too late. This extravagant collection of characters offers some of Barrie's most imaginative creations.
Our Sublime Cast:
Maggie Wylie … Mirirai Sithole
John Shand … A.J. Shively
Comtesse de la Briere … Maryann Plunkett
Charles Venables … Daniel Jenkins
Alick Wylie … Tony Head
David Wylie … Mike Smith Rivera
James Wylie … Robbie Simpson
Lady Sybil Lazenby … Celestine Rae
Narrator … Susanna Frazer
Production stage manager… Ingrid Pierson
Assistant stage manager … Andrea Miller
Directed by KATHY GAIL MACGOWAN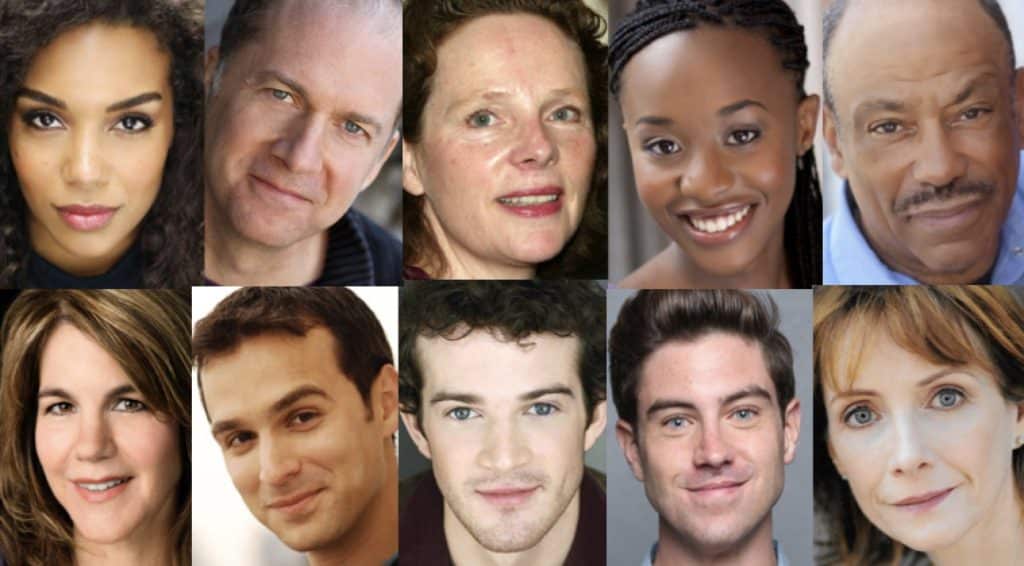 These script-in-hand all-star readings are always sold out.
"Few playwrights rivaled Shaw's feminist theatrical creations more than James M. Barrie. Best known for his immortal PETER PAN, most of his plays championed the struggle of women in his time. WHAT EVERY WOMAN KNOWS is generally regarded as his most fully realized play. Its comedic look at how men tend to take women for granted seems just as timely as ever and we're thrilled to finally have the opportunity to bring it to New Yorkers." — David Staller
WHAT EVERY WOMAN KNOWS by James M. Barrie
A social satire set in England and Scotland during the early 20th century, What Every Woman Knows centers around the perennially unmarried Maggie Wylie and John Shand, an ambitious young student, who promises to marry Maggie after five years if her family pays for his education. Following his successful bid for a seat in Parliament, Shand is set upon by the notoriously seductive Lady Sybil. Maggie, determined to find her own full potential, creates a plan in the hopes of proving to both herself and to John that she is an invaluable asset to him and to their community. First produced in 1908, What Every Woman Knows is considered one of Barrie's most realistic and important theatrical works. Graced with bursts of sly wit and dramatic irony, it continues to delight.
Each month, Project Shaw brings you either one of Shaw's scintillating plays or a play by those who shared his 'art as activism' view of life. This is the acclaimed staged reading series that has been playing to sold-out crowds for the last 15 years!
"Gingold Theatrical Group provides an invaluable –and unique –service to New Yorkers. Not only does it keep topnotch productions of great works of art before the public on a regular basis as no other theater company can, but it also does something less obvious. It keeps the tradition of intelligent argument, embodied in Shaw's plays but otherwise much lacking from public discourse, alive for those who need it most: the thinking people of a great city." –Jesse Green, New York Magazine.
For more information about Project Shaw, please visit the Gingold Theatrical Group website www.gingoldgroup.org