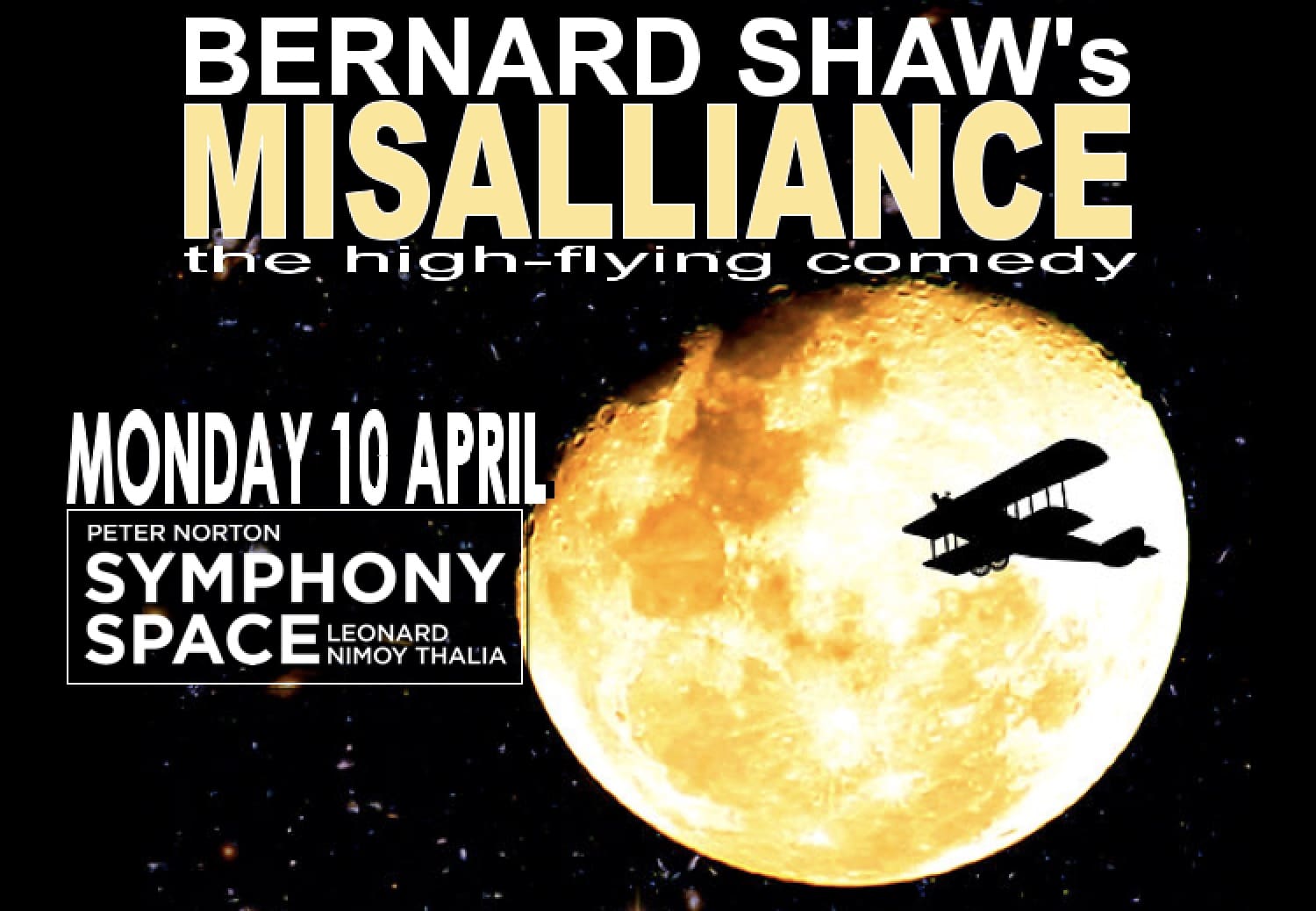 BERNARD SHAW's
MISALLIANCE
…was performed and we had a great time!
Make sure you're on our mailing list for all upcoming events!
MISALLIANCE:

In MISALLIANCE, the high-flying comedy, Shaw examines a variety of mating combinations. The social and the political collide with the romantic and the practical; the aristocrats take on the middle classes and vice versa, and-to top it all off there's a glamorous lady aviatrix and a tipsy gun-toting socialist loose on the grounds! This is one of Shaw's best-loved plays!
We're delighted to be back at Symphony Space with the Scrip-In-Hand benefit performances!
Shaw's MISALLIANCE Cast
(in order of appearance)
Johnny Tarleton … Dan Domingues
Bentley Summerhays …Nick Cearley
Lord Summerhays … Christopher Innvar
Hypatia Tarleton … Aziza Gharib
Mrs. Tarleton … Randy Graff
John Tarleton … Thom Sesma
Joey Percival … Shawn Kumar Jain
Lina Szczepanowska … Charles Busch
Julius "Gunner" Baker … A.J. Shively
Narrator … Fareeda Pasha
Stage Manager…Sean Francis Patrick
Assistant Stage Manager … Hailey Delaney
Director…David Staller