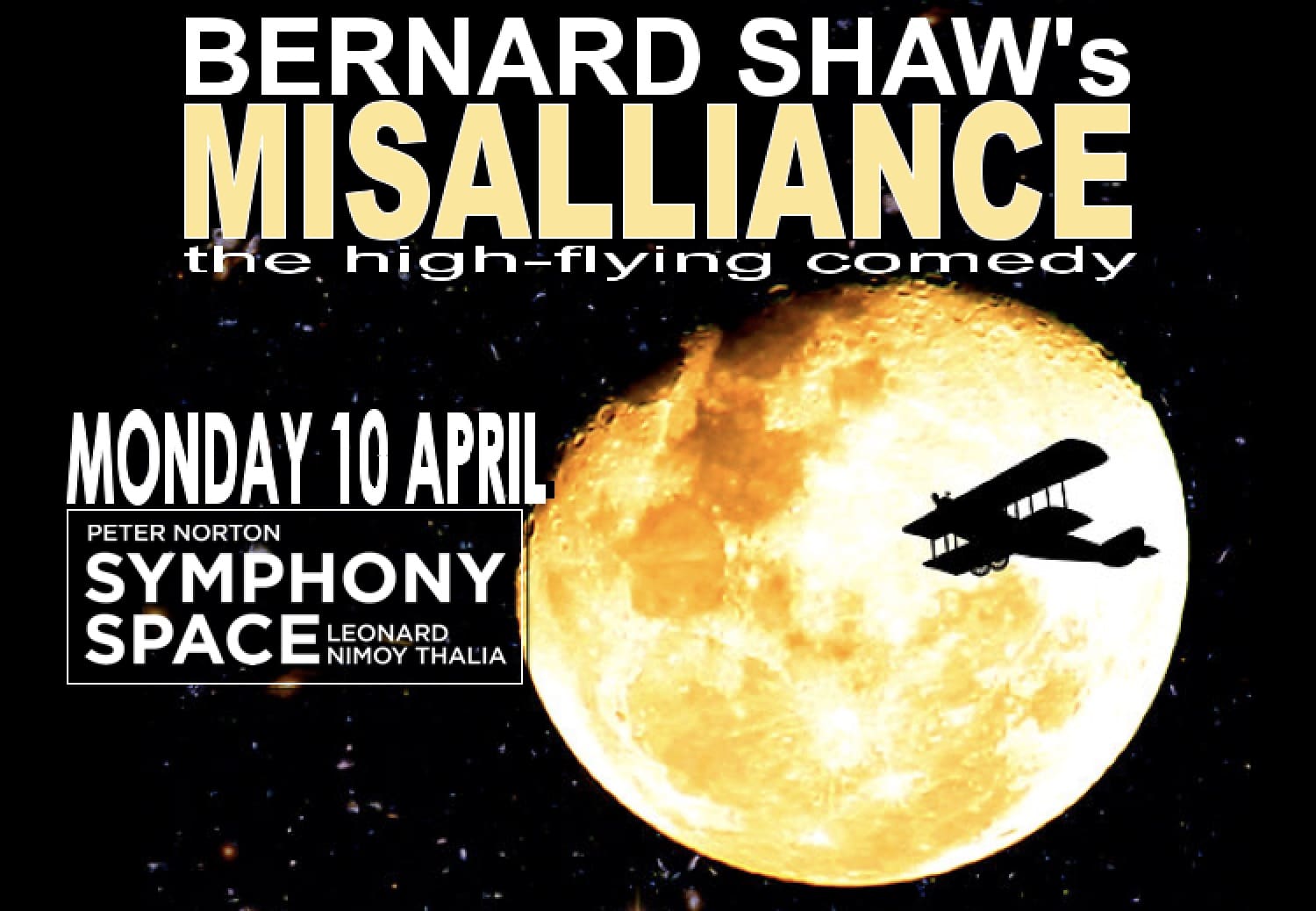 BERNARD SHAW's
MISALLIANCE
…was performed and we had a great time!
Make sure you're on our mailing list for all upcoming events!
MISALLIANCE:

In MISALLIANCE, the high-flying comedy, Shaw examines a variety of mating combinations. The social and the political collide with the romantic and the practical; the aristocrats take on the middle classes and vice versa, and-to top it all off there's a glamorous lady aviatrix and a tipsy gun-toting socialist loose on the grounds! This is one of Shaw's best-loved plays!
We're delighted to be back at Symphony Space with the Scrip-In-Hand benefit performances!
Shaw's MISALLIANCE Cast
(in order of appearance)
Johnny Tarleton … Dan Domingues
Bentley Summerhays …Nick Cearley
Lord Summerhays … Christopher Innvar
Hypatia Tarleton … Aziza Gharib
Mrs. Tarleton … Randy Graff
John Tarleton … Thom Sesma
Joey Percival … Shawn Kumar Jain
Lina Szczepanowska … Charles Busch
Julius "Gunner" Baker … A.J. Shively
Narrator … Fareeda Pasha
Stage Manager…Sean Francis Patrick
Assistant Stage Manager … Hailey Delaney
Director…David Staller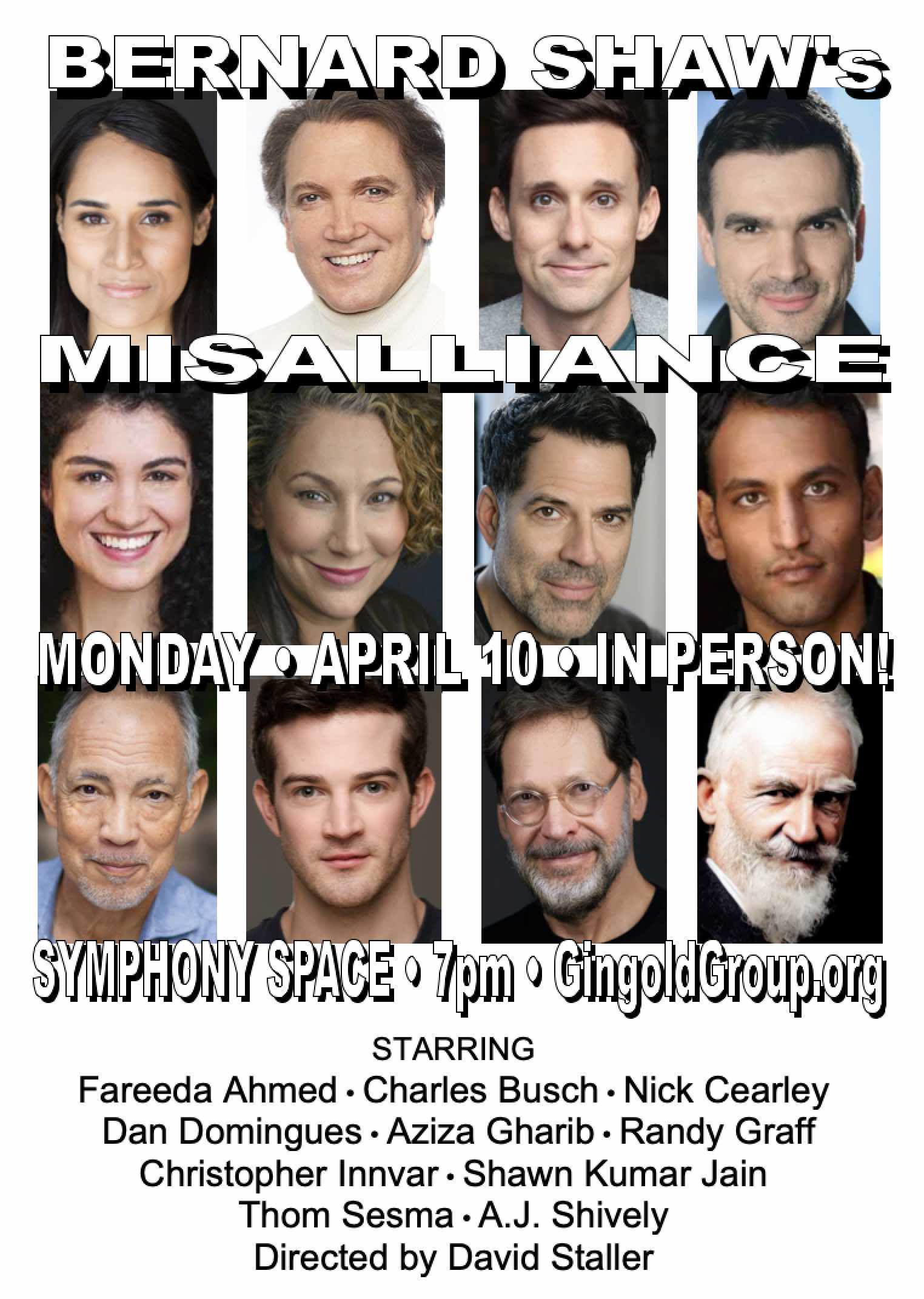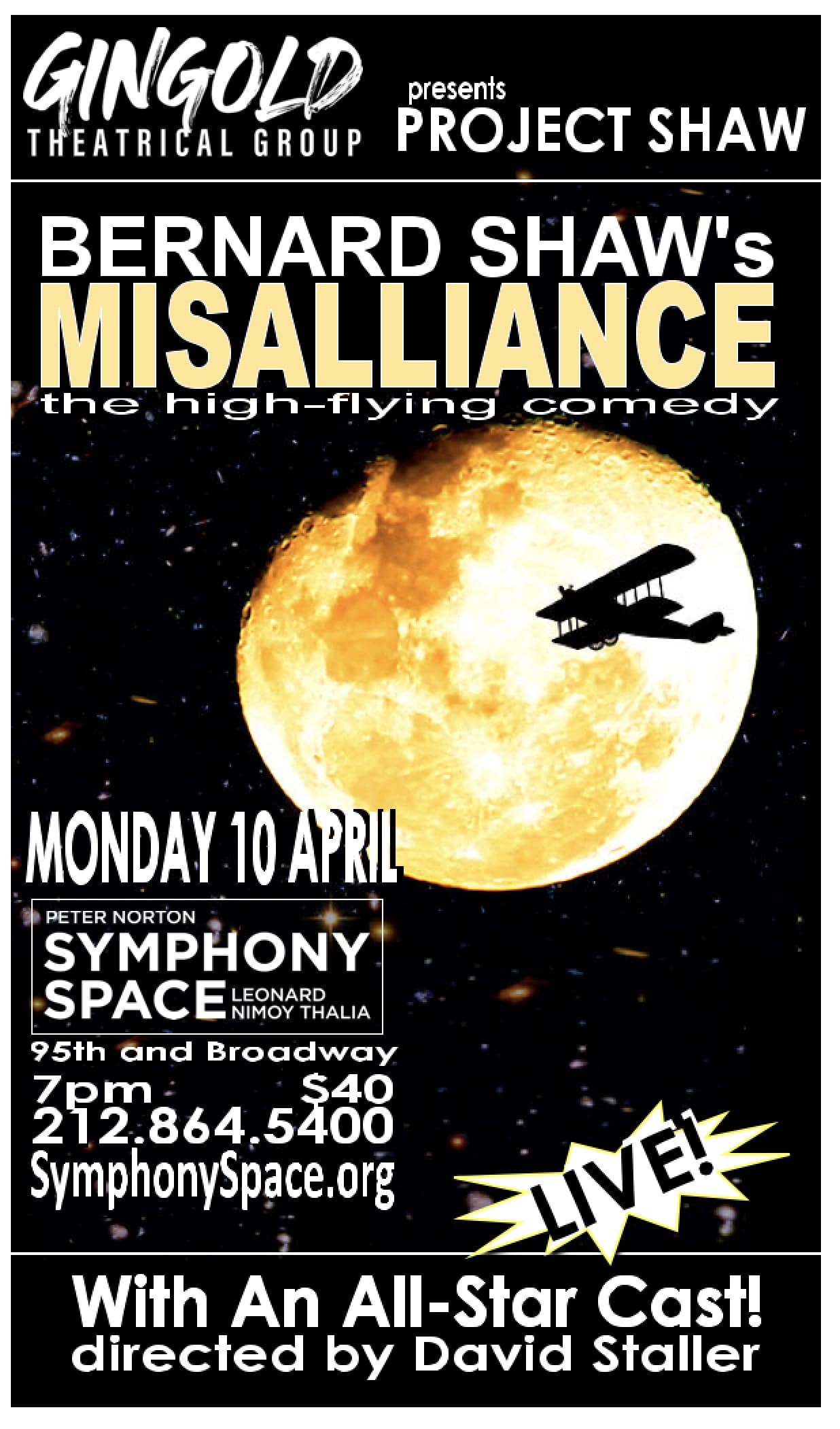 All of Gingold's productions feature
thrilling ancillary events!
We hosted an international team of Theatre Artists, Journalists, and Shaw Scholars who will kick some hot topics around!
Shaw, Activism in the Arts, Women's Rights, Changing Legal Issues
that the arts have inspired, or any other topic related to our productions!
MAKE SURE YOU'RE ON OUR MAILING LIST FOR ALL UPCOMING EVENTS!
Join the family.
Join our mailing list and stay informed!