MISALLIANCE:

In MISALLIANCE, the high-flying comedy, Shaw examines a variety of mating combinations. The social and the political collide with the romantic and the practical; the aristocrats take on the middle classes and vice versa, and-to top it all off there's a glamorous lady aviatrix and a tipsy gun-toting socialist loose on the grounds! This is one of Shaw's best-loved plays!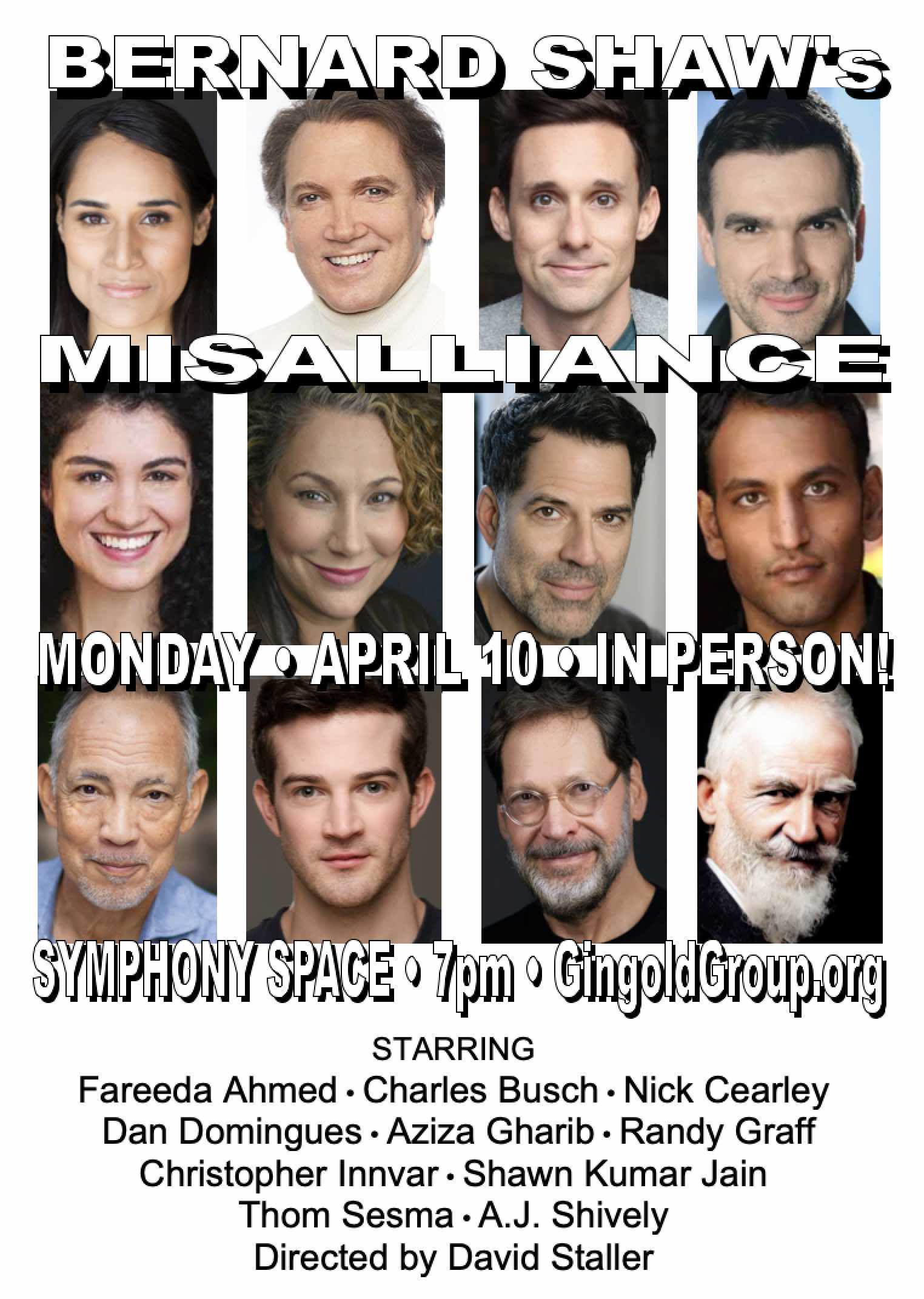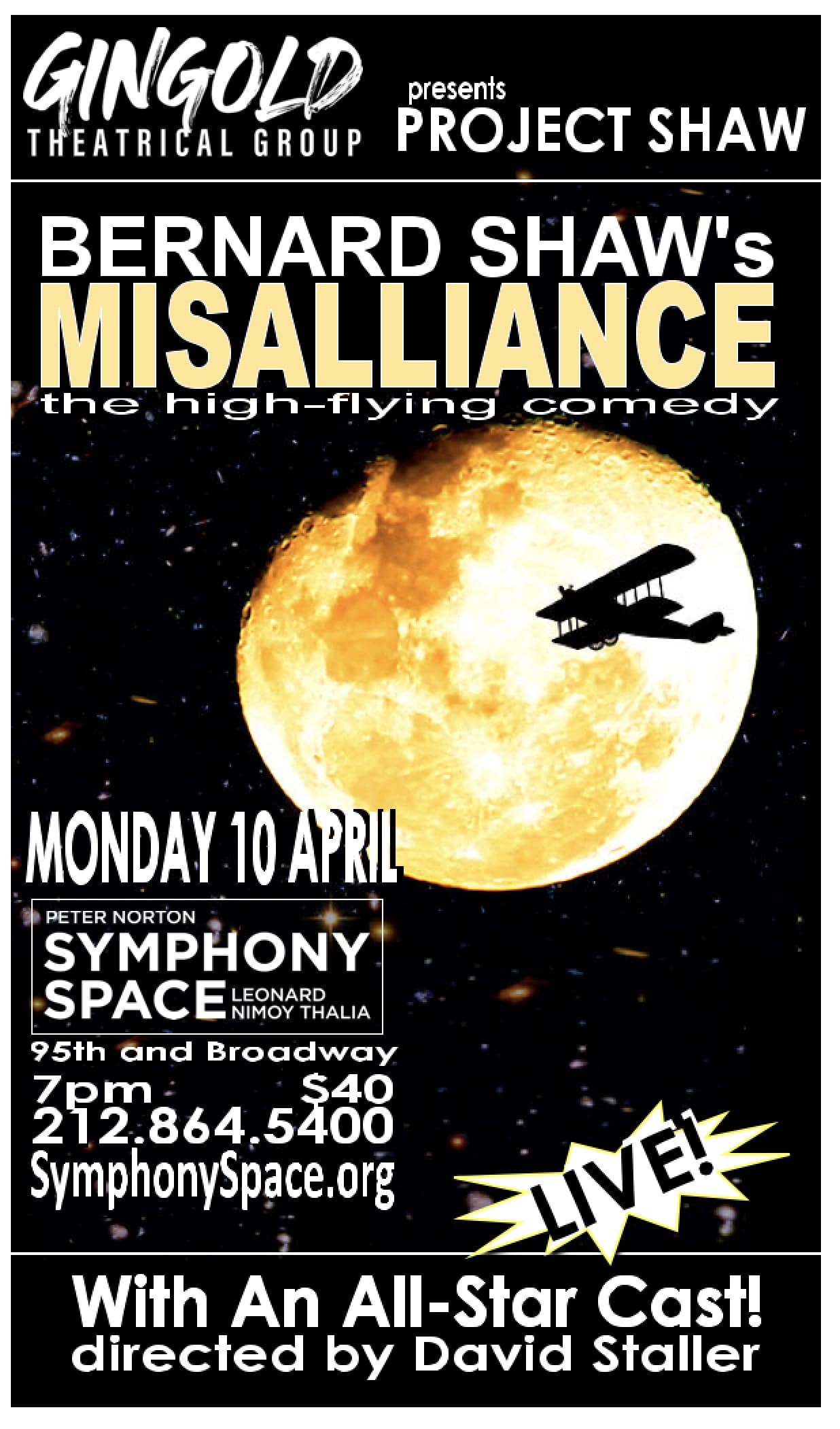 All of Gingold's productions feature
thrilling ancillary events!
We hosted an international team of Theatre Artists, Journalists, and Shaw Scholars who will kick some hot topics around!
Shaw, Activism in the Arts, Women's Rights, Changing Legal Issues
that the arts have inspired, or any other topic related to our productions!
MAKE SURE YOU'RE ON OUR MAILING LIST FOR ALL UPCOMING EVENTS!
Join the family.
Join our mailing list and stay informed!