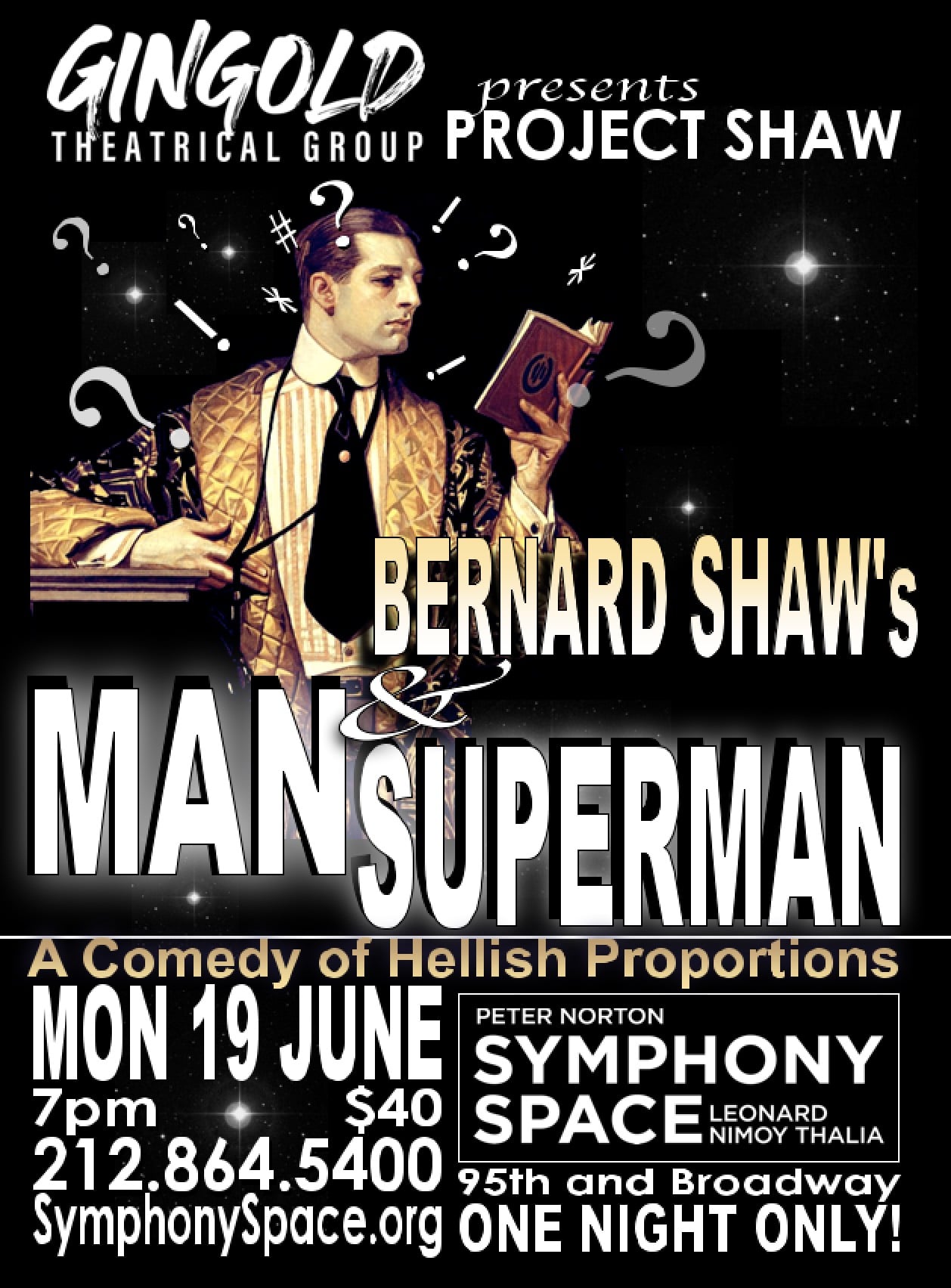 THIS SPECTACULAR EVENT WAS HELD ON JUNE 19th!
Shaw's infamous MAN AND SUPERMAN:
A comedy of Hellish proportions!
This groundbreaking battle-of-the-sexes comedy written in 1903 is one of Shaw's most popular comedies. This colorful collection of characters do everything they can to both face and hide from their deepest desires and fears, fleeing across continents and even, in the dream act of DON JUAN IN HELL, to Hades for a chat with the Devil and back again. It's a fast-paced verbal battle between hopeful humans about love, sex, money, life, and even eternity! This incendiary play is generally considered one of Shaw's masterpieces and will be performed complete, though in a substantially cut two-and-a-half-hour version created by director, David Staller.
Our MAN & SUPERMAN Cast!
Roebuck Ramsden (& The Statue) … DAKIN MATTHEWS
Octavius Robinson … CARMAN LACAVITA
John (Jack) Tanner (& Don Juan) … RYAN SPAHN
Ann Whitefield (& Dona Ana) …, SHAVANNA CALDER
Mrs. Whitefield … CHRISTINE TOY JOHNSON
Violet Robinson … OLIVIA KINTER
Henry Straker … SHAWN K. JAIN
Hector Malone … MICHAEL MCCORRY ROSE
Mr. Malone … NICK WYMAN
Mendoza (& The Devil) … JOHN–ANDREW MORRISON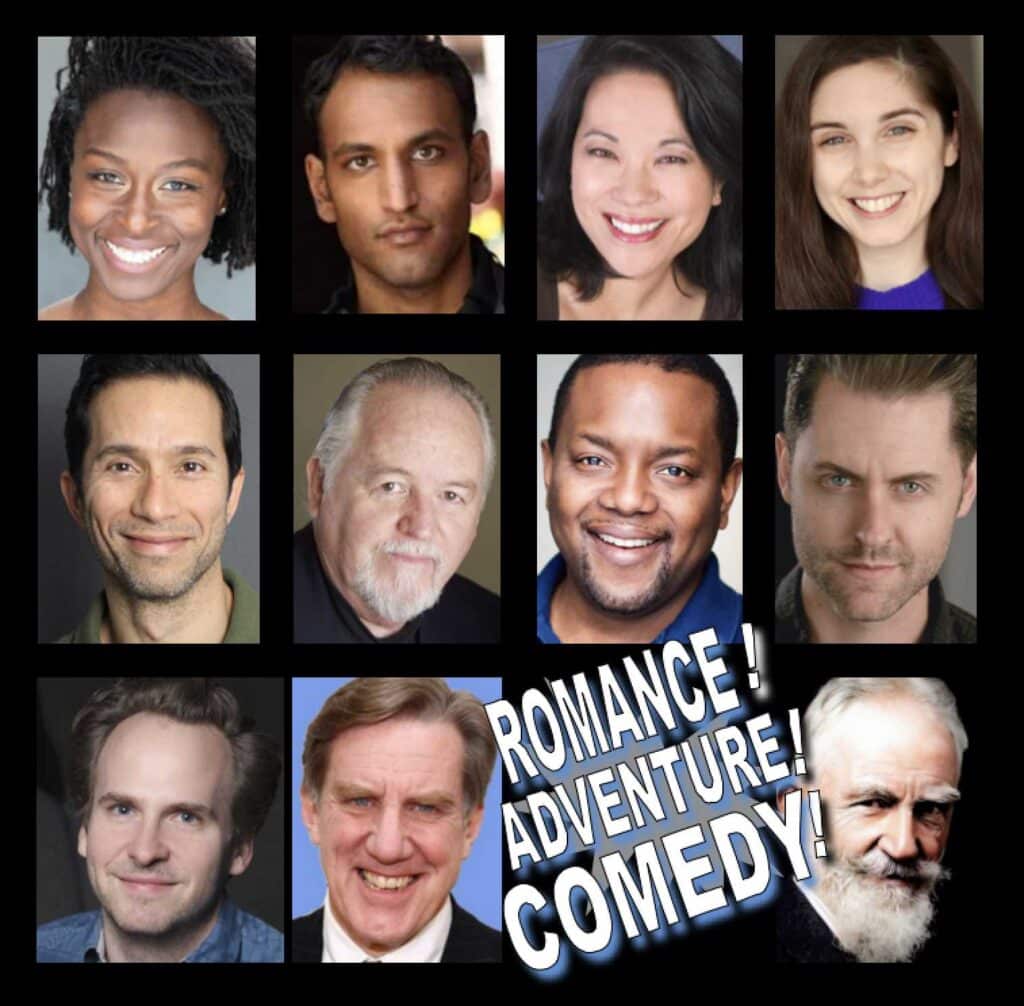 All of Gingold's productions feature
thrilling ancillary events!
We hosted an international team of Theatre Artists, Journalists, and Shaw Scholars who will kick some hot topics around!
Shaw, Activism in the Arts, Women's Rights, Changing Legal Issues
that the arts have inspired, or any other topic related to our productions!
MAKE SURE YOU'RE ON OUR MAILING LIST FOR ALL UPCOMING EVENTS!
Join the family.
Join our mailing list and stay informed!