September 29, 2014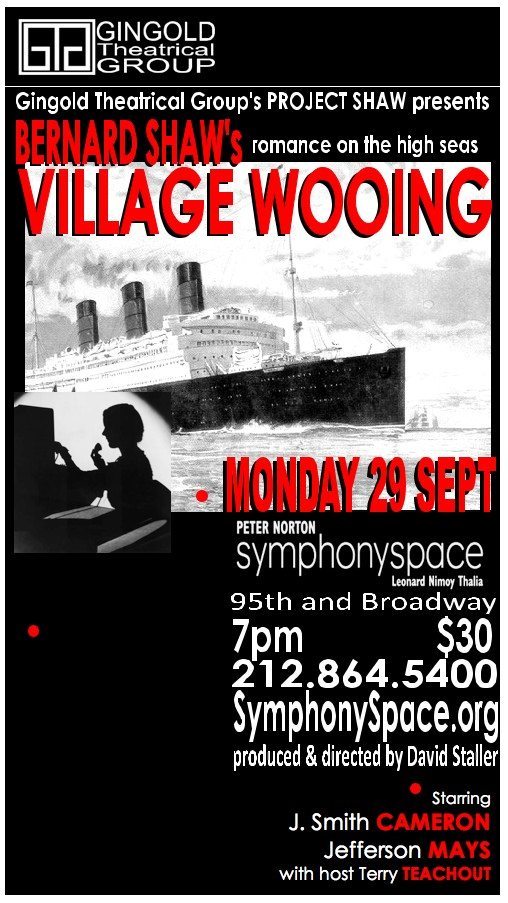 This two-character play is one of Shaw's most charming romantic comedies. After winning a cash prize, 'Z' spends it all on a world cruise where she meets the prickly travel book writer, 'A.' They eventually threaten to marry. An hour-long one-act comedy.
Cast:
J. Smith Cameron
Jefferson Mays
With host Terry Teachout of The Wall Street Journal
Photos
Click an image to enlarge it.