June 24, 2013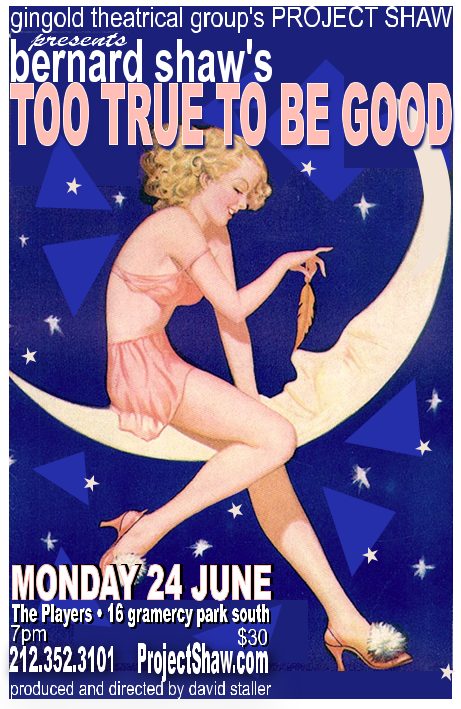 A glamorous pair of jewel thieves convince a chronic young convalescent to steal her own jewels and run away with them to a tropical paradise. Her over-protective mother comes chasing after them and a riotous time is had by all. This is Shaw's 1931 high-comedy journey, which takes on fad diets, the medical profession, the military, war, religion, and sex. It's a short and lively comedic lark.
Written by Bernard Shaw in 1931.
Cast:
The Monster – Mr. Michael Musto
The Patient (Mops) – Ms. Ryann Redmond
Mrs. Mopply – Ms. Jackie Hoffman
The Doctor – Mr. William McCauley
The Nurse (Sweetie) – Mr. Charles Busch
The Burglar (Popsy) – Mr. Robert Cuccioli
Colonel Tallboys – Mr. Ed Dixon
Private Meek – Mr. Jonathan Hadley
Sergeant Fielding – Mr. Martin Moran
The Elder – Mr. George S. Irving
Narrator – Mr. Adam Feldman of TIME OUT NEW YORK
Produced and directed by Mr. David Staller
Photos
Click an image to enlarge it.