May 19, 2008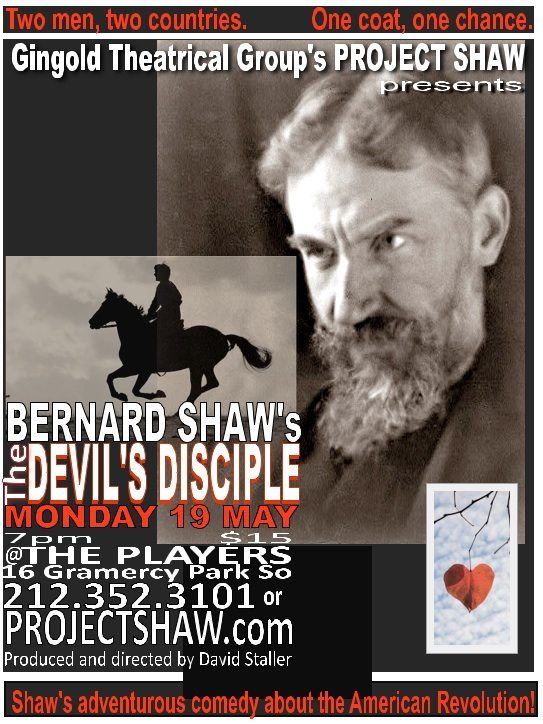 A thrilling comedy that employs the unlikely backdrop of the American Revolution. Some of Shaw's most iconographic characters fill out this story of revolt: of one country against another, as well as of the inexhaustible battle of the human spirit – how we choose to create and define ourselves in the face of societal expectations. In this play, we find ourselves in 1777 New Hampshire where Dick Dudgeon opens his heart to life. Along the way, everyone else goes through profound changes of discovery, hope and strength.
Written by George Bernard Shaw in 1896.
Cast:
Mrs. Dudgeon — Ms. Mary Beth Peil
Christopher Dudgeon — Mr. Dan Truman
Essie — Ms. Emily  Young
Judith Anderson — Ms. Jennifer Ferrin
Rev. Anthony Anderson — Mr. Charles Edwards
Lawyer Hawkins — Mr. Howard Kissel
William Dudgeon — Mr. John Martello
Major Swindon — Mr. John Bolton
Richard Dudgeon — Mr. Euan Morton
The Sergeant — Mr. Larry Gleason
General Burgoyne — Mr. Edward Hibbert
Narrator — Ms. Charlotte Moore
Evening hosted by Mr. Howard Kissel
Produced and directed by Mr. David Staller
Photos
Click an image to enlarge it.