February 25, 2013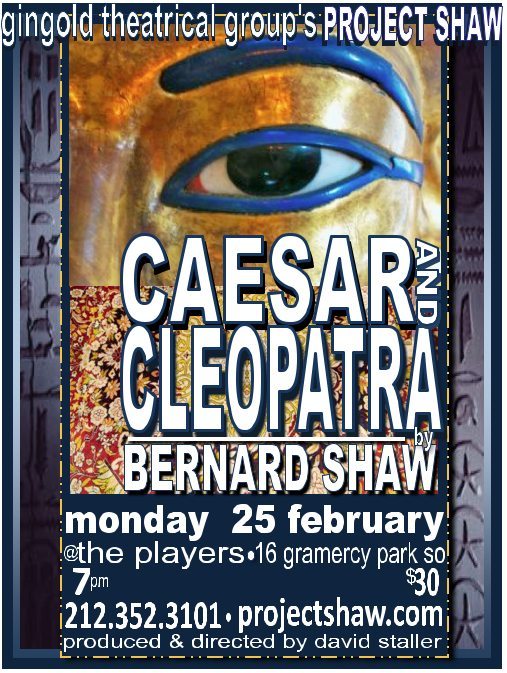 In this sweeping historical comedy, a victorious Julius Caesar arrives in Egypt confronted by the frightened child, Cleopatra. Under his guidance, she becomes the legendary Queen of Egypt.
Written by Bernard Shaw in 1898
Cast:
Julius Caesar – Mr. Daniel Davis
Cleopatra – Ms. Nikki M. James
Ftatateeta – Ms. Sharon Washington
Rufio – Mr. Patrick Boll
Britannus – Mr. James Joseph O'Neil
Lucius Septimius – Mr. Christopher Burns
Apollodorus – Mr. Tony Yazbeck
Ptolemy XIV – Mr. Matthew Schechter
Pothinus – Mr John Bolton
Theodotus – Mr. David Drake
Achillas – Mr. Michael Markham
Sentinel – Mr. Roberto Cambeiro
Narrator – Ms. Donna Karger
Produced and Directed by Mr. David Staller
Photos
Click an image to enlarge it.